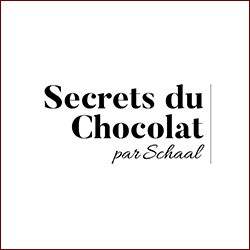 Museum shop, chocolate workshop, demonstrations
Located on the Alsatian "Chocolate Trail" at Geispolsheim near Strasbourg, Les Secrets du Chocolat is a museum that invites chocolate enthusiasts to discover the fabulous story of cocoa.

Seeking out the sources of chocolate means heading off on adventure involving pre-Colombian legens, tales of the introduction of cocoa in Europe, first steps towards industrialization and the destinies of the large chocolate brands like Schaal, Salavin and Marquise de Sévigné.
The museum makes it possible to understand how, starting from cocoa beans, man has made a success of the alchemy of chocolate with nature.
Established in the heart of Alsace, one of the primary chocolate exporting areas in France, Les Secrets du chocolat invites gourments of all ages to partake in intense moments of tasting via workshops and demonstrations!
---
---
This company is capitalistically owned by Omnia
---
Les Secrets du Chocolat – Boutique
Rue du Pont du Péage – F-67118 Geispolsheim
+33 (0)3 88 55 04 90