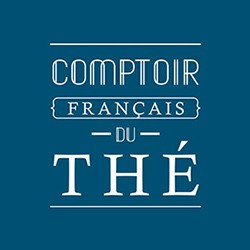 Purveying teas and infusions, original creations : Let your greed go on a journey
By applying its expertise on chocolate to tea, the SALPA group allowed the Comptoir Français du Thé to have a global view over the entire process for this product.
From the producers's gardens to the consumer's cup, the company has been invested for over 30 years into a highly qualitative approach to selection, transformation and flavoring.

The Comptoir Français du Thé is also committed to a new relation with consumers, enabling them, via its modern communication tools, to acquire detailed knowledge about this subtle product with its acknowledged virtues.
Public enthusiasm for flavored teas has harnessed the compagny's ability and resulted in the definition of a new philosophy, «To make beauty and goodness».
The notion of terroir and organic teas were introduced in alliance with the growers, to defend quality in the face of a standardization of taste.
For connoisseurs, creating the best recipes therefore gives rise to a harmonious alliance between tea and the aromas of flowers, fruit or spices.
---
---
François de Bretagne
President
Comptoir Français du Thé
Rue du Pont du Péage – F-67118 Geispolsheim
+33 (0)3 90 40 31 00