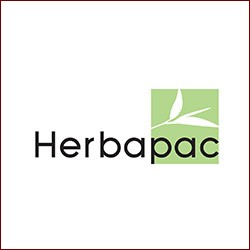 Original creations,
packaging for tea
The SALPA group is pursuing its establishment in the tea sector with Herbapac as a joint-venture with the prestigious emblem of fine foods, the Fauchon group.
Herbapac is an ultramodern packaging unit for tea and infusions.

From selection to packaging, Herbapac has dedicated the most advanced production techniques to this ancestral beverage. Rigorous control methods (HACCP) make it possible to monitor the quality of the raw materials, from selection to packaging. Assembling the product also follows strict guidelines, including an w-ray cleaning process.
Natural, flavored or certified organic, the great variety of Herbapac teas and infusions have multiple origins. They are rigorously cared for.
With talent and creativity, Herbapac is permanently creating new blends to please demanding tea enthusiasts, attracted by this quest for excellence and product quality.
---
---
Joint-venture with Fauchon : 50-50%
Fanny Husselstein
Site manager
Herbapac
Rue du Pont de Péage – F – 67118 Geispolsheim
+33 (0)3 90 40 34 10