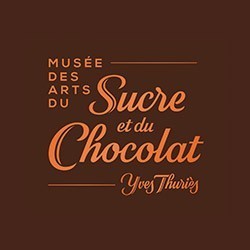 Museum, shop, biscuit factory
To convey his passion of top-class pastry makin, in 1989, Yves Thuries decided to create the museum named Musee les Arts du Sucre et du Chocolat in the touristy village of Cordes-sur-Ciel.

A real showcase of his expertise as a grand chef, the museum is a collection of artworks created solely from sugar and chocolate.
Every year thousands of visitors rush to admire these adtonishing creations, attend demonstrations on working with sugar ot to take part in the «hands-on chocolate» workshops.
In the museum shop, visitors can also taste various biscuits created by Yves Thuriès: croquants, rochers and nuages from Cordes-sur-Ciel. Here you will find the keys to unlock the museum gourmet treasures in this medieval town!
---
---
Jean-Baptiste
de Saint Louvent
President
Musée des Arts du Sucre
et du Chocolat
33 grand Rue Raimond VII – F – 81170 Cordes sur Ciel
+33 (0)5 63 56 02 40