Creator of flavours since 1880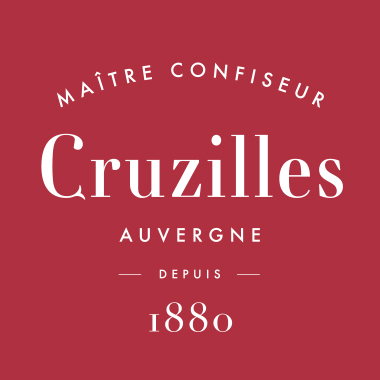 A key player in quality confectionery, the company has been in existence for 140 years. It is based in Auvergne, the historical cradle of candied fruit and fruit pastes. CRUZILLES uses its know-how to make good and beautiful products that are widely recognised.
SALPA's acquisition of a majority shareholding (in the Cérès holding company which owns Cruzilles) was an obvious choice given the strong position held by the group and mainly the SCHAAL company in the French chocolate industry. Stéphane Guilbert, who used to be the operating director, is the general manager of the company.

---
About Cruzilles :
The pride and commitment of Cruzilles Confectionery is to maintain the exceptional quality of its products.
Inspired by the ancestral traditions of Auvergne's Master Confectioners, the Cruzilles team sublimates the fruit for the pleasure of gourmets. A French reference in the world of fruit paste and candied fruit since 1880, the company proudly bears the "Entreprise du Patrimoine Vivant" (Living Heritage Company) label that only the State can deliver.
Fruit is a treasure that only nature can offer …
Mastery of the sector is fundamental. Cruzilles creations are mainly made from high quality fruit from the best terroirs. The subtlety of the aromas, the intensity of the colours and the delicacy of the pulp are all elements that the Master Confectioners prioritise in their selection.
Confectionery elevated to the rank of art!
A fruit is chosen and picked at the right time, but it is only one step to obtain a good confectionery. Then comes the experience of the Master Confectioner. He is the one who will look for the right balance in order to obtain the ideal marriage which makes the success of fruit jellies: the soft meeting of sugar and a little bit of acidity. For this balance to be optimal, the paste is confiscated according to Auvergne's rules of art: cooking in a cauldron, cutting with a guitar and coating by hand.
A strong corporate culture:
The quest for excellence can only be achieved with exacting standards. The culture of taste and the creativity of our recipes guide our quest for Excellence recognised by our professional and gourmet customers in more than 35 countries.
---
Stéphane Guilbert
MANAGING DirecTOR
Confiserie Cruzilles
226 Avenue Jean Mermoz – F-63000 Clermont-Ferrand
+33 (0)4 73 91 24 46