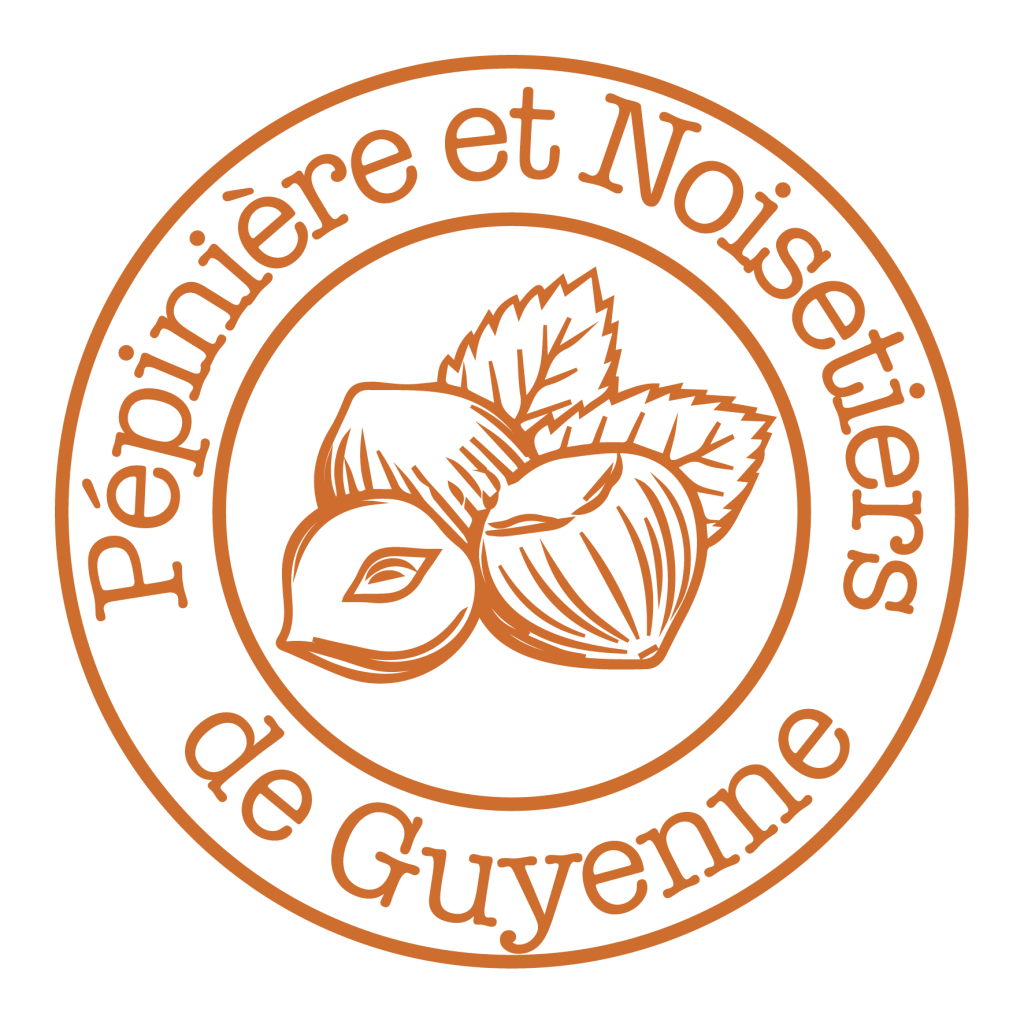 Plantation of hazelnuts Growing and harvesting hazelnuts
Covering with excellence the chain of hazelnuts, from the nursery to the "breakage", through the selection of mature trees and their harvest, such is the vocation of Pépinière et Noisetiers de Guyenne.
Located in a region recognized for its quality production, the estate offers a wide choice of hazelnuts ready to be processed.
Pépinières et Noisetiers de Guyenne : the largest operator of orchards and hazelnuts in France
With all of its services, the vocation of Pépinière et Noisetiers de Guyenne is unique in France:
Cover with the best possible practices the hazelnut chain in order to offer high quality French production. With a surface area of ​​430ha, Pépinières et noisettes de Guyenne is the largest operator of hazelnut orchards in France and among the largest in Europe.
5 areas of expertise are offered by our structure: Cultivating / Exploiting / Transforming / Supporting / Marketing.
Cultivate: We cultivate in the nursery, young hazel trees, all known for their taste notes. These plants are then sold to farmers so that they can diversify or strengthen their activities.
Exploit: the exploitation of our own hazelnut plantation aims at the adequacy between the terroir, the varieties and a reasoned farming method. As such, it is HVE3 certified (high environmental value). The farm also aims to cultivate organic orchards in the medium term.
Transformation: We master the transformation process (sizing, breaking) of the hazelnuts grown in our orchards or entrusted by our customers. Our new breaking unit used both for the needs of our customers and for those of our orchards is equipped with the latest control techniques with in particular a sorter by optical reading. The objective of Pépinière et Noisetiers de Guyenne is to have its breaking facility certified to IFS standards for the 2022 or 2023 harvest.
Support and advise: We support current or future French operators of hazelnuts in their project. An in-depth study is carried out (choice of operating model, variety, density, control of investments and production costs). Advice is also provided throughout the development of orchards. These tips are particularly useful during the essential stage of developing hazelnuts (washing, drying, sizing, breaking and marketing).
Market: Through our Sud-Ouest Noisettes subsidiary, we only market quality hazelnuts produced in France and intended to meet the needs of renowned Chocolate makers or players in other specialized markets. Thanks to the knowledge of the chocolate market by sister companies of the Salpa group, we benefit from contacts at the highest level for the marketing of hazelnuts.
These hazelnuts are used in particular in the preparation of pralines which are unanimous among gourmets and gourmands.
---
---
François De Bretagne
Manager <br>  
Pépinière et Noisetiers de Guyenne
Château de la Grave Béchade, 47120 Baleyssagues
+33 (0)5 53 83 70 06